CLAIM YOUR POWER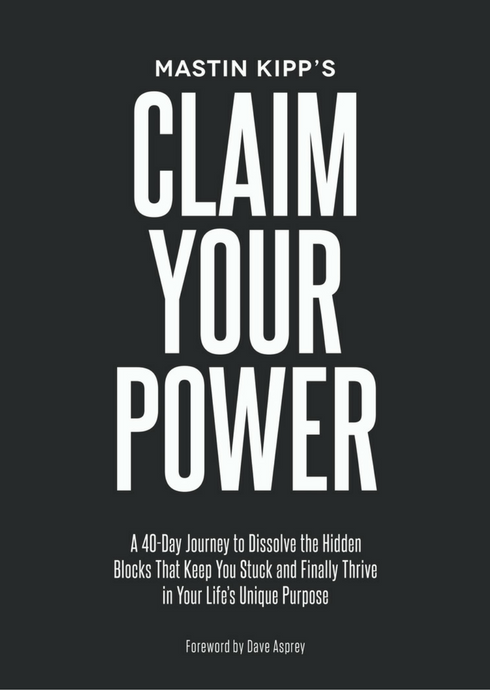 Has your vision board turned into just wishful thinking?
Do you believe in the power of intention and goal setting, but are losing self-respect because you aren't following through?
Do you feel completely stuck in life?
If things haven't been going the way you've planned, know this:
Everything changes the moment you discover your life's unique Purpose.
Success, love, abundance, health and well-being, and vibrant energy are all by-products of leading a Purpose-filled life.
Maybe you don't know what your life's Purpose is, or you don't believe you have one, or you thought you knew what it was and you lost it.
If that's the case . . .

It's Time to Claim Your Power!


"I've watched Mastin transform from rock bottom to someone who turned his life around and is making a massive impact on the world."

— Tony Robbins, New York Times best-selling author, entrepreneur, and philanthropist
Join best-selling author and Functional Life Coach™ Mastin Kipp as he guides you on a 40-day journey, inspired by Joseph Campbell's model of the hero's journey, to identify and dissolve whatever's holding you back, break free from trauma and victimhood, and transform your life. Not only will you change your life for the better, but in doing so, you'll improve the lives of the people you love.
With Mastin Kipp's Claim Your Power, you'll wake up energized by the momentum you've unleashed, an energy that will only increase with each new accomplishment and breakthrough. And you'll discover the peace and sense of self-respect that comes only to those who follow through and bring their Purpose to life.
Are you ready? We've got no time to waste. Your life's unique Purpose is calling, and so are all those whose lives you're meant to touch. Remember to get out there, take action, and make it real!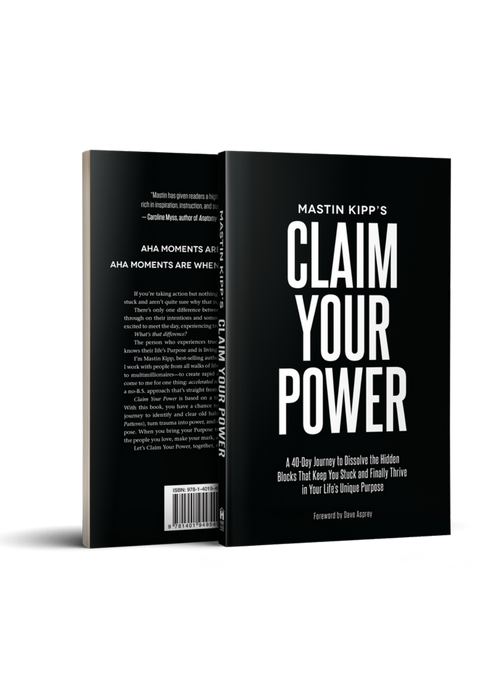 "Distraction, stress, burnout, and feeling unfulfilled are all symptoms of a deeper problem: not knowing your life's purpose. In Claim Your Power, Mastin Kipp offers an innovative and practical approach to connect with your purpose, which is the key to truly thriving."
— Arianna Huffington, founder of The Huffington Post and Founder/CEO of Thrive Global
---
About Mastin Kipp
Mastin Kipp is an American entrepreneur, best-selling author, and renowned public speaker. Mastin is the creator of Functional Life Coaching™, an innovative, unique and accelerated approach to creating lasting personal and business change.
Mastin is recognized by coaching industry contemporaries and luminaries like Oprah Winfrey, Tony Robbins, Arianna Huffington, Caroline Myss, Marianne Williamson, Dr. Aviva Romm, M.D. (Yale Integrative Medicine) and Georgetown Professor Cal Newport as a thought leader in accelerated life transformations and personal development.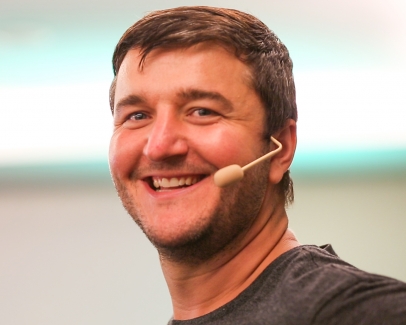 Mastin's company, under his own name, is a successful international personal development company that helps people create rapid change, discover and connect to their life's purpose, and live their lives to their fullest potential.
Mastin's methodology, Functional Life Coaching™, differs from his peers and predecessors in that it focuses not just on rapid behavioral change, but uses a systems approach to efficiently identify and dissolve the root cause that is impeding optimal human progress and success.
Mastin is known for his candid and direct approach — getting straight to the heart of the matter with clients and audiences – which aides him and his clients to get to the underlying cause of a client's problem in an accelerated manner.
Through his writing, best-selling book, online courses, in-person seminars and international retreats, Mastin has worked with over two million people in over 100 countries around the world.
Previously, Mastin founded and ran The Daily Love, a popular website, email, and Twitter account, which helped launch his career as an innovator in the field of personal development.
Mastin appears regularly on television and in print. Mastin toured with "Oprah's Lifeclass" and was featured on Ms. Winfrey's Emmy® award winning show "Super Soul Sunday" as a leader of the next generation of spiritual thinkers.
Mastin was recognized on the inaugural SuperSoul 100 list, a collection of awakened leaders who are using their voices and talent to elevate humanity.
Mastin is the author of the #1 best-selling book, Daily Love: Growing into Grace. Mastin was included on Mind Body Spirit Magazine's list of "The 100 Most Spiritually Influential Living People".
Mastin is publishing his anticipated second book on September 12, 2017, with Hay House publishing house, called Mastin Kipp's Claim Your Power. He has been featured in outlets like Well + Good, Huffington Post, and has appeared on Fox News, ABC, CBS News, and more.
ORDER MASTIN KIPP'S CLAIM YOUR POWER TO RECEIVE YOUR EXCLUSIVE BONUS:
CYP Book Accelerator 40 Day Implementation Course ($99 value)
An implementation tool for the Claim Your Power book.
It's time to follow through, accelerate your success and bring your Purpose to life.The CYP Accelerator Course is designed to help you follow through and make the most of the lessons in the Claim Your Power book.
This 100% free course consists of 40 days of lessons geared to guide you through the life-changing process of Claiming Your Power.
It's the perfect companion on your journey to understand your purpose and put it into action!
What are you waiting for?
You've got nothing to lose, and your Purpose to gain.